Traxler Chiropractic is a family run clinic serving Rowlett, Rockwall, Heath, Sachse & Wylie communities. Dr. Dan and Dr. Debra are a husband and wife team and are partnered with Dr. Chris Kreymer.
---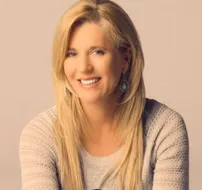 Dr. Debra Traxler
Dr. Debra Traxler graduated Parker College of Chiropractic in 1991, and has been fortunate and blessed to have treated thousands of patients in the last 25 years, giving her a tremendous amount of experience during that time. She first started practicing in Orlando, FL where she treated many athletes including traveling with the Waterski Tour. She then moved back to Texas and opened up a practice in Denton, and is now practicing with her husband serving the Rowlett/Rockwall Area since 2003.
Dr. Debra is a Certified Chiropratic Sports Physician, who enjoys helping patients reach their true potential. She loves staying active by waterskiing, running and working out, and inspires others to becoming active themselves. She is a mother of 3 children, which really allows her to relate to her patients that are parents or are currently pregnant. Mothers really appreciate the wisdom that Dr. Debra is able to provide through her own experiences as a mother and her countless patient experiences over the years.
Dr. Debra is proficient in many techniques ranging from diversified, SOT to applied Kiniesiology. She is great at listening to patients and relieving much of their stress levels.
---
Dr. Chris Kreymer graduated from Parker University and joined Traxler Chiropractic in March of 2017. He also holds a Bachelor of Science degree from East Texas Baptist University.
Dr. Kreymer knew he wanted to become a chiropractor after chiropractic care helped him overcome several severe injuries that almost prevented him from playing collegiate football. He credits chiropractic care for changing his life by restoring normal function within his shoulder and greatly increasing the mobility in his neck.
Dr. Kreymer uses several different chiropractic and soft tissue techniques within his practice to treat various conditions and help his patients reach their optimal health. These techniques include Diversified methods, specific spinal correction, and ART (Active Release Technique). ART is a very specific and unique technique that is utilized to breakdown the development of scar tissue, which is the causative factor behind many chronic pain syndromes. Dr. Kreymer specializes in helping patients live a pain-free life. His passion is to treat athletic injuries and spinal conditions such as disc herniation and chronic postural syndromes.
When he is not at work, you can catch him fishing, camping with his wife, Kristin and their husky, Kodiak or running around their neighborhood. Also, Dr. Kreymer is an active member at Lake Pointe Church in Rockwall, TX.
---
Dr. Mike Adair

Dr. Mike Adair is a new addition to the practice in March 2021. He graduated summa cum laude from Parker University in 2003 and holds a Bachelor of Science in Exercise Physiology from Brigham Young University and an additional bachelor's degree in Anatomy. Dr. Adair has extensive experience in injury rehabilitation. For over 15 years he has been a Clinic Director and patient advocate for injured workers, accident victims and athletes. He has treated thousands of injury patients and is adept at treating the whole body and not just the spine. He is experienced in 9 adjustment techniques and physiotherapy.
Dr. Mike's love for health and wellness through chiropractic care began after a childhood injury was resolved by a local friend and chiropractor where he grew up in Valley Center, CA. Since then, he has enjoyed learning how the body works and how to make it work better. He is excited to be part of such an amazing team in a diverse clinic. Having attended post graduate school with Dr. Dan Traxler, Dr. Mike is a long-time friend and fellow volleyball player, which made this transition easy.
Dr. Mike has lived locally for over 20 years and loves this community. He has served in church and
youth programs, Boy Scouts, community service projects and disaster aid. He is fluent in English and Spanish. He is blessed with a close family including his wonderful wife, Lisa and five great children. In his limited spare time, Dr. Adair loves to spend time with his family, play video games with his kids, play volleyball and tinker around cars and house remodeling projects.